The "The Faces of Margraten" is a project by the Dutch non-profitorganization Stichting Verenigde Adoptanten Amerikaanse Oorlogsgraven (Foundation United Adopters American War Graves), whose aim it is to remember U.S. soldiers. The project does so by placing a picture of the soldiers next to their grave for 4 days, and invite people to come and "meet" the soldier. The aim is to collect a picture of all 10.023 soldiers in the War Cemetery in Margraten (NL), 8,301 American soldiers have been buried in this cemetery; another 1,722 names are listed on the Walls of the Missing. So far (july 2017) around 4000 pictures have been collected. The foundation considers it to be important to continuously reflect on the sacrifices made by these American soldiers as the current international context still shows us that freedom cannot be taken for granted.
I was asked to design the campaign, consisting of posters, flyers, a programm booklet, banners and social media images.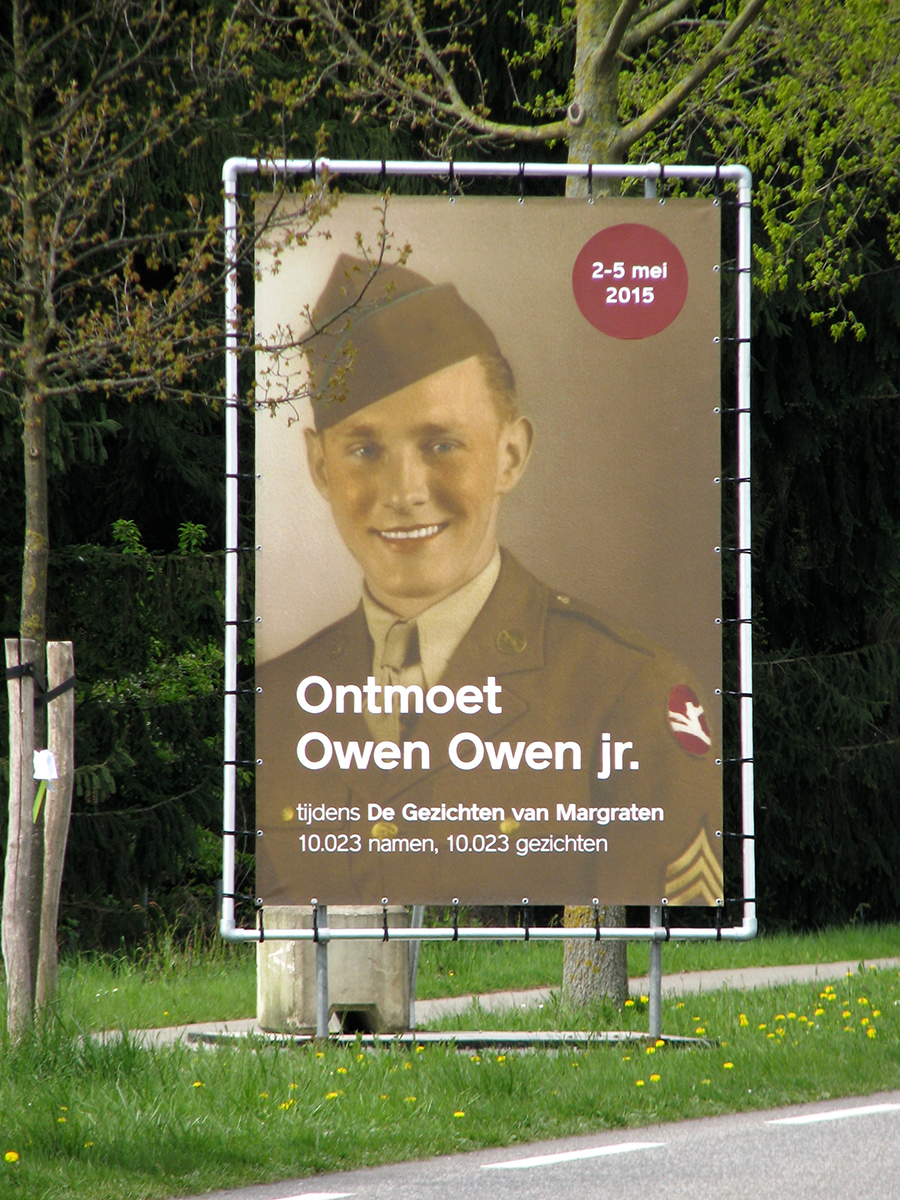 Photo by Lieske Leunissen.